4 reasons to choose a career in Cybersecurity in Ireland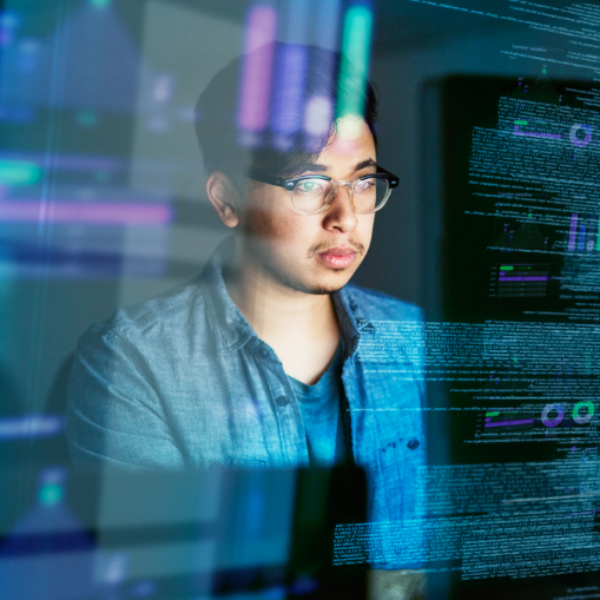 1 Huge amount of Job opportunities
Cybersecurity is amongst the world's fasted growing industry. Currently there is 100% employment across the industry. Cyber-attacks are on a constant rise and with one occurring every 44 seconds, the need for Information Computer and Technology ICT professionals with cybersecurity skills for businesses, is now more urgent than ever. Ireland has a critical shortage of cyber security professionals which is placing our digital economy at risk because we cannot secure ourselves against cyber threats. Choosing cybersecurity as a career path is highly rewarding, with varied work opportunities, and significant earning potential. So, if you are working in ICT and looking to for upskilling or reskilling in an industry with 0% unemployment rate then cyber security industry is the one for you.
2 Growth Industry and future proofed
Cyber security is an ever-growing sector with 83% of organisations planning to grow their cyber security teams by 25% or more in the next 12 months. Although, the cyber security industry has a critical global workforce gap of 3.4 million, a gap that is continuously widening. Numerous factors contribute to this workforce gap, some of the top reasons being lack of qualified talent, budget issues and lack of promotion opportunities but as cyber security issues are becoming increasingly prevalent, businesses have no option but to prioritize the workforce and offer training and funding.
3 High Salaries and career progression
By working in the cybersecurity industry, you are also opening to yourself up to huge earning potential. Statistics show that the earnings in the cyber security industry is nearly double the average Irish earnings. The annual cyber security-related revenue in Ireland reached approximately €2.1bn in the last year.
4 Strong Job Satisfaction
Finally, the cybersecurity industry is a dynamic industry which is very appealing to anyone with solid IT and technical knowledge, suited to anyone who enjoys problem solving. With numerous pathways to choose from this career path offers an opportunity to find your niche area and focus on that. When faced with phishing attacks, ransomware, hacks, social media attacks and risky links daily, cybersecurity role strays far from boring or repetitive. Protecting companies from catastrophic cyber-attacks can be hugely rewarding. Cybersecurity professionals report some of the highest levels of job satisfaction of any IT role.
The continued increase in cyber attacks combined with the impact of privacy regulation such as GDPR has led to significant demand for well qualified information security, cyber security and IT risk professionals in Ireland. In the short to medium term, demand will outpace supply and organisations will need to consider hiring and training graduates to help safe-guard their information. Choose a rewarding well paid varied career in Cybersecurity with excellent career progression. Act now and sign up for one of our courses here.