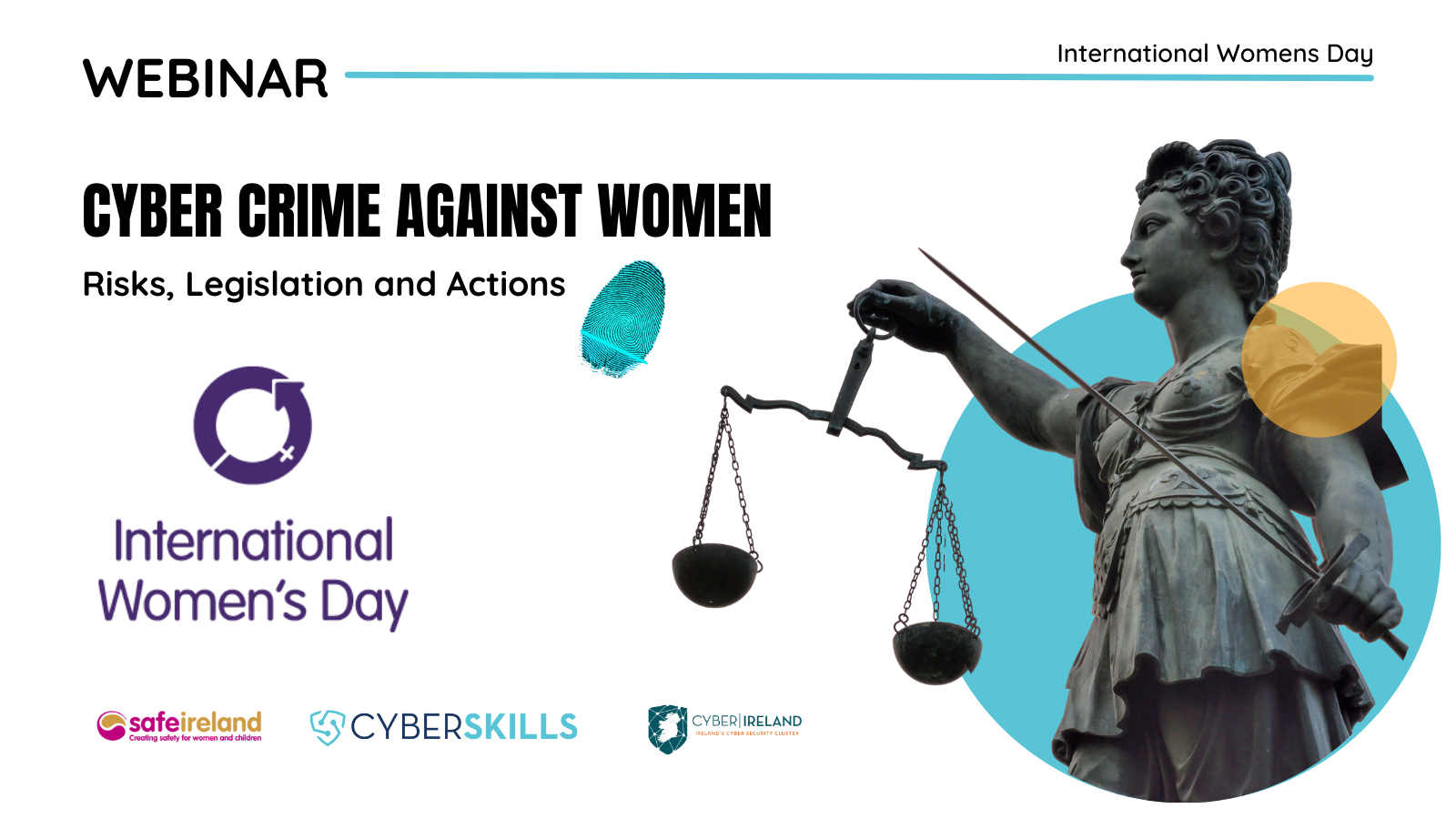 Cyber Violence against Women and girls is a grown global problem. This webinar aims to arm women with the tools to know the digital dangers and protect themselves against them.
The increasing reach of the internet, the rapid spread of mobile information, and the widespread use of social media, has led to the emergence of cyber violence against women and girls (VAWG) as a growing global problem with potentially significant economic and societal consequences.
Research by the World Health Organization shows that one in three women will have experienced a form of violence in her lifetime, and despite the relatively new and growing phenomenon of internet connectivity, it is estimated that one in ten women have already experienced a form of cyber violence since the age of 15. Cyber violence against women | European Institute for Gender Equality (europa.eu)
Register Here Webinar Registration - Zoom
Speakers:
Liz Dunphy
Liz Dunphy is a journalist who has covered domestic abuse, womens' rights and cybercrime for major news publications in both Ireland and the UK. She currently works for the Irish Examiner's news department where she covers crime, the courts and social affairs.
She is particularly interested in shining light on and tackling issues regarding domestic abuse, gender-based violence, minority rights and social justice. She is a graduate of both UCC and MTU
Joanne O'Connor
Joanne brings her experience in UX/UI and project management to her role as Cyber Security Training and Education Officer at HPE.
Responsible for leading the cybersecurity awareness training program for an employee base of 90k team members worldwide. Joanne has experience of working in a rapid and agile environment, directly leading the creation and on-going maintenance of cybersecurity awareness training, communications and culture change within HPE. Her role included creating strategic and long-term plans for the team for global dissemination to spread cybersecurity awareness on a company level.
Joanne sits n the board of Cyber Ireland within the Talent & Skills working group.
Annick O'Brien
Annick is the Chief Operating Officer for Cybsafe, a British cyber security and data analytics company that builds software which goes beyond cyber security training to change behaviour and reduce human-cyber risk.
Annick is a certified cyber risk officer and dual qualified lawyer (England, Wales and Ireland) with wide business experience internationally and across sectors. Bi-lingual, tech savvy and continually curious, Annick brings energy and dynamism to cyber.
Register Here Webinar Registration - Zoom
Safe Ireland
Safe Ireland is the national development and co-ordination body with responsibility for Domestic Violence in Ireland. With 38 members nationally who are all domestic violence services supporting women and children experiencing domestic abuse/coercive control, Safe Ireland has 4 primary functions, to investigate the causes & effects of domestic abuse, to deliver frontline services, to develop best practice guidelines, and to influence national policy.
Safe Ireland's core strategic focus is to change culture, transform responses to sex, gender and sexuality-based violence in communities across Ireland, and to progress towards creating a Safe Ireland for women, for young people, and for children.
Download event